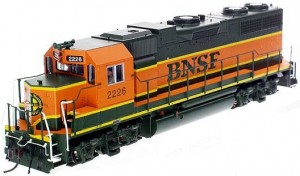 There are many small details that can be added to model railroads to improve the design. The following ones are ideas for any layout for it to depict a real railroad system.
Decorate your locomotive with graffiti.
Using Sobo glue for windows makes them look real.
Make handrails for F units out of brass wire.
Spray the windshield with a dull coat to render it the frosted look.
Weathering is essential for all trains.
Use rubber from old tires to make wheels.
Add lights and sound effects.
Give carriages a dusty and old look.